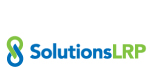 Protect your bottom line with coverage for your labour costs when performing warranty repairs.
HOW IT WORKS
No preregistration of invoices required
All Best Auto affiliate locations receive unlimited invoices each month, at no extra cost (SolutionsLRP has eliminated the $6.95 fee to register an invoice.)
Plus, Best Auto headquarters covers the $19.95 SolutionsLRP monthly administration fee
Service providers can charge customers a fee for the warranty, if they wish
SHOP REGISTRATION
Each participating Best Auto affiliate location must complete a one-time registration form. You must include your shop rate on the registration form, which is used to determine warranty payouts. Visit www.solutionslrp.com/english-form/ to complete the form.
Claims may not be submitted for original repairs that were done prior to the registration dates of both the Best Auto program and Solutions LRP.
Individual invoices DO NOT need to be registered in advance to qualify for the warranty program.
INFORMATION REQUIRED FOR A CLAIM
The original repair invoice
The original parts Invoice purchased for the part
A copy of the work order for the repairs required
A copy of the Invoice for the warrantied part replacement from the parts supplier
Email the four required documents, including the LICENSE PLATE NUMBER, ODOMETER READING, and VIN NUMBER to: claims@solutionslrp.com.
When a claim is approved, the payment will be sent by e-transfer to the shop email on record.
SolutionsLRP will send a follow-up email to the Claiming shop showing the amount paid and any explanation required.
NOTE: Final INVOICES showing the completion of the Warranty Repair must be kept on-file and may be requested from time to time.
INVOICES MUST INCLUDE
Business name, phone number and postal code
Invoice number and invoiced date
Customer first and last name
Vehicle year, make, model, license plate and mileage
Customer authorization signature with email or phone number
GETTING STARTED
Click Link to complete SolutionsLRP Registration Form