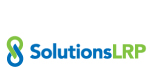 Protect your bottom line with coverage for your labour costs when performing warranty repairs.
HOW IT WORKS –
NEW
No preregistration of invoices required
All Best Auto affiliate locations now receive unlimited invoices each month, at no extra cost (SolutionsLRP has eliminated the $6.95 fee to register an invoice.)
Plus, Best Auto headquarters covers the $19.95 SolutionsLRP monthly administration fee
Service providers can charge customers a fee for the warranty, if they wish
REGISTRATION
Each participating Best Auto affiliate location must complete a one-time registration form. You must include your shop rate on the registration form, which is used to determine warranty payouts. Visit www.solutionslrp.com/english-form/ to complete the form.
Individual invoices DO NOT need to be registered in advance to qualify for the warranty program.
MAKING A CLAIM
The following steps must apply and documents submitted to be eligible for reimbursement:
The same Repair facility must perform both the Original Repair and Warranty Repair
The LRP applies only to the labour required to complete the Labour Recovery Repair
Claims require the program administrator's prior authorization by email at claims@solutionslrp.com or our administration phone line at 289-778-4200 or 647-574-1824
Original Repair invoice
Warranty Repair invoice signed by the customer
Invoice for parts purchased and installed during the original repair
Invoice for parts installed during the warranty period
If shops purchase parts for the original repair and warranty repair from a Bestbuy Distributor Part Store, the shop would receive a labour payout at their door rate on file with SolutionsLRP
If shops use parts from other sources, the labour rate will revert to $70.00 per hour using Mitchell Flat Rate guidelines
INVOICES MUST INCLUDE
Business name, phone number and postal code
Invoice number and invoiced date
Customer first and last name
Vehicle year, make, model and mileage
Submitter name and email address
Customer authorization signature with email or phone number
RECEIVING A CLAIM PAYMENT
SolutionsLRP pays approved labour claims directly to you via e-transfer within two business days on receipt of the information
GETTING STARTED
Click Link to complete SolutionsLRP Registration Form